Big Savings, Amazing Water!
Just $9.95/mo OR No INTEREST for 12 months.
Disc.$9.95/mo for the first 3 months then standard rates apply. Offer and participation may vary. Financing for qualified buyers. 
Why Choose Culligan Water Softeners For Your Tampa Bay Home?
Our water softeners are second to none. But the real secret: We make water treatment easy.
Expert Installation. Easy To Use.

Culligan has been in the water treatment service business for more than 85 years…and it's all we do. Your local Culligan delivers, installs and maintains your water softener system for you, so you don't have to! No worries about shipping damage, unboxing, or installation location. Just schedule an appointment, then relax and enjoy the soft water!

Choose Expertise Over Generalists

There are dozens of softener brands. There are hundreds of types of pipe fittings. Your home is unique. Do you trust a third-party plumber to get it right? Your local Culligan knows its product, and is familiar with the homes in your area. Most importantly – we know how to install water softeners – it's all we do!

Make Your Water Work For You

On the fence about whether you need a softener? You could enjoy these benefits – that pay themselves off in no time!

24% in energy savings by using softened cool water to wash clothes [1]
30% more out of your water-using appliances when water contaminants are filtered out [2]
50% in reduced detergent costs when washing laundry, hair and body in soft water [3]

Why Price Tags Are Deceptive

Unless you were an expert installer, you wouldn't buy a water heater directly off Amazon. However, big box retailers, both in-store and online, take this transactional approach to homeowners for water treatment. They offer you low price tags for incentive. But what they don't tell you about are the installation hassle, the third-party customer service on both ends, and how you're left to your own devices to maintain your system – don't forget, your home is unique. There is no one-size-fits-all solution. If you truly want to save throughout the life of your system, go with the expert!
Local Resources
Tampa Bay Hard Water
Top Products
The Most Popular Water Softeners for Tampa Bay
Aquasential™ Smart High Efficiency Water Softener
Smart brine tank auto-monitors salt levels
Convenient auto-bypass valve
Reliable non-corrosive valve
Worry-free maintenance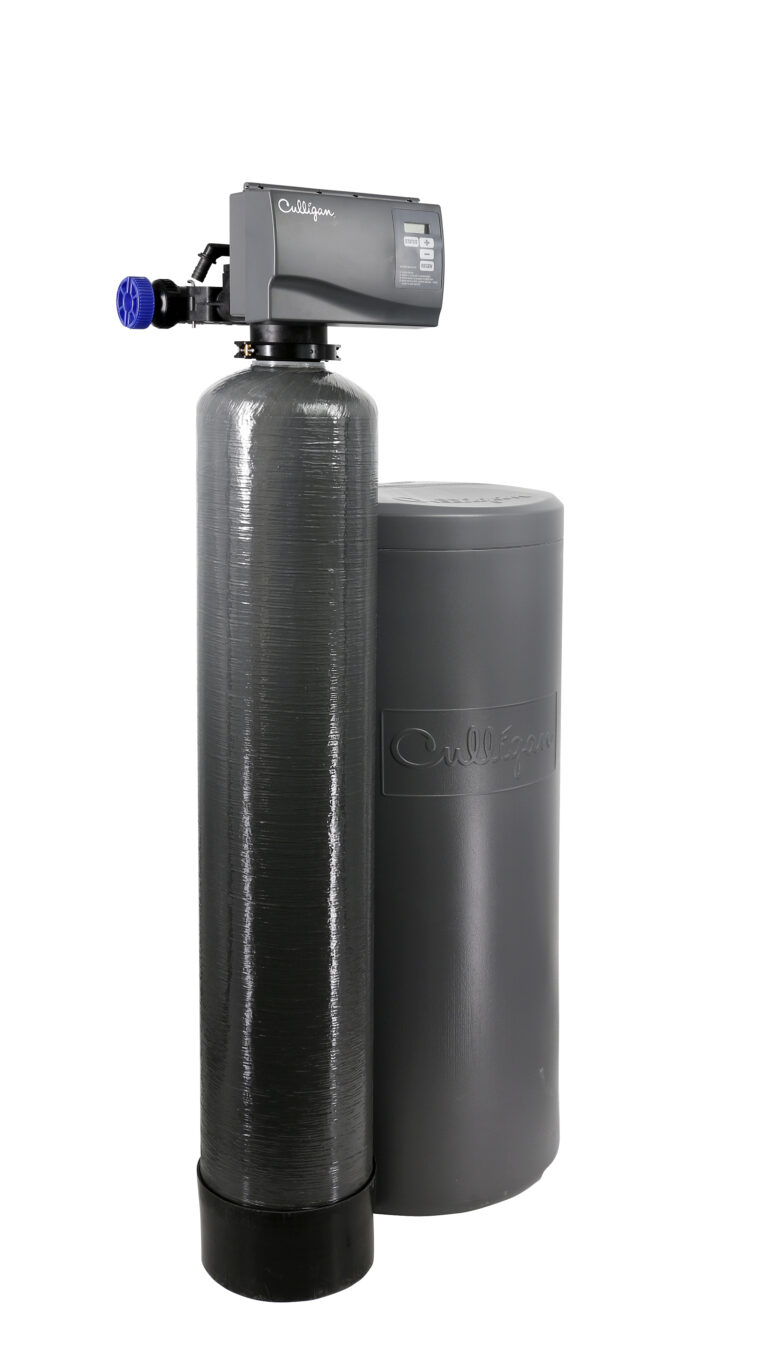 Aquasential™ Select Series™ Water Softeners
Affordable design
Backed by one of the most comprehensive
industry warranties
Filament-wound exterior and
non-permeable inner tank shell
The Proof
Why Do Tampa Bay Homeowners LOVE Us?
Elizabeth M., Brandon
Good water and good service. Delivery is always good and they service my water softener so I never have to worry about it and should it need "fixing" they always take care of it. I highly recommend Culligan.
Dayana V., Seffner
I absolutely love our new water softener. I noticed the difference right away. I love that I no longer need to buy water bottles because i have the reserve osmosis. The services were great overall! Bryan from sales was very helpful and understanding. Couldn't have made a better choice.
J.D.H., Kissimmee
The office staff, salesperson, installer and service person were all very professional and friendly. The water softener has made a difference. You can feel that the water is softer. The grey film from the hard water is fading, especially on our stainless steel sink. Our skin and hair are not dried out anymore. We are happy with the product.
What's In Your Water?
Get A FREE Water Test!
• No mailing — fast results!
• Test any tap in your home
• NEW flexible sample pickup options
Schedule My Test Today!
You Have Questions
We Have Answers
Will my water taste salty?
No. A properly functioning water softener will never make your water taste salty. The small amount of sodium added to the water will never create a salty taste.
How do I know if I have hard water?
Hard water usually manifests itself in several ways. It leaves white residue behind wherever water evaporates. When hardness reacts with soaps and detergents, it leaves a sticky soap scum behind, and in hot water heating systems it leaves behind a hard scale.
How does a water softener work?
A water softener works through a process known as "ion exchange," which means that as it removes calcium and magnesium (elements that make water "hard"), it replaces those ions on a one for one basis, usually with sodium. This means that the amount of sodium added to the water is directly proportional to how hard your water is. In most instances the amount being added is so small that it is not a significant contributor to the amount of sodium in your diet.
Will a water softener reverse the damage that has already been done to my appliances?
Yes, if your hard water has been building up scale in your appliances, once you install a softener it will begin to remove that built-up scale. It will take a long time to remove it, but it will remove it.
Will the softener remove all impurities from my water?
Unfortunately, no. A water softener is designed to remove hardness (calcium and magnesium) from water. They can sometimes remove a limited amount of iron and manganese if you happen to have these problems as well. But if you are looking for great water for drinking and cooking, you should probably consider a reverse osmosis system for that purpose.
Are there chemicals used or put into the water to soften the water?
Other than salt or potassium chloride, there are no other chemicals that a water softener uses. On the contrary, using a water softener reduces the amount of cleaning supplies and detergents that you need to put down the drain trying to keep your home and family clean. Using a water softener is very environmentally friendly.
How long after installation will I have soft water?
Once a softener is installed, it will begin to soften your water immediately, However, if you have a tank-type hot water heater, it may take a few days to use up that hard water, until you feel the full effects of soft water.
How often do I need to add salt?
Most good softeners today, recharge based on how many gallons of water you use, and how hard your water is to start with. However, most of our customers today are adding salt once or twice a year, on average.
How can I remove salt from softened water?
There are a variety of factors that would inform this decision. It would be based on the size of your water softener, how hard your water is, and how much water is being used in your household. Generally, you won't go more than a few months without adding salt to the tank. Culligan not only can deliver your salt, but service your softener with scheduled maintenance.
Does Culligan offer Florida-approved water softener installation and maintenance?
Yes, Culligan offers water softener installation and maintenance services in Florida. Our team of experts can help you select the right water softener for your needs and ensure it is installed and maintained properly.
How do water softeners affect septic systems?
Water softeners require additional water for regenerative purposes, but are rarely known to cause issues in septic systems if an expert handles the installation. Culligan experts understand septic system capacity and its relationship with water softening systems better than other third-party installers and general plumbers. We also use septic-safe softener cleaners only.
Does hard water cause dry skin?
Hard water can cause dry skin if you have sensitivity to such issues. Calcium and magnesium are examples of mineral that can leave a film on your body and prevent your shower products such as soap and shampoo to get through the surface. Studies have also shown areas with hard water are more likely to have children with eczema.
What is the installation time for Culligan Water Softeners?
Since a site inspection and water test is required, Culligan Water Softener installation is a little different than buying a softener online and asking a plumber to install it. This work on the front end helps mitigate issues down the road. The installation process usually only takes a day or two depending on work needing done on drain lines, your water supply, and electrical connections. Your Culligan expert will always test the softener after installation to ensure it's working properly.
What softener is right for my home?
After site inspection and water analysis, your Culligan expert will help pick which softener is right for you based on your budget and home needs.